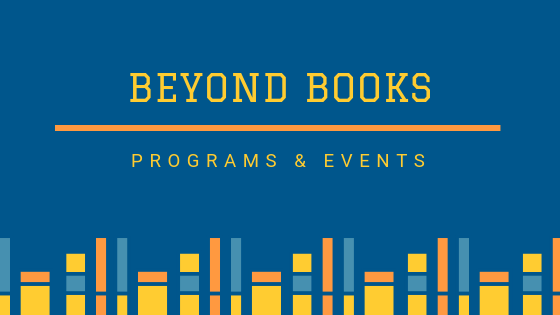 For Adults – Students
March 6, 2023 – Monday – 6 pm FILM SHOWING: Elvis. An encore showing! PG-13, 159 min., 2022. Space limited. Downstairs meeting room.
March 13, 2023 – Monday – 6 pm FILM SHOWING: Women Talking. PG-13, 104 min., 2022. Space limited. Downstairs meeting room.
March 16, 2023 – Monday – 6 pm FILM SHOWING: The Banshees of Inisherin. R, 114 min., 2022. Space limited. Downstairs meeting room.
April 3, 2023 – Monday – 6:30 pm TITANIC LIFEBOAT #6: WAS IT DECEPTION OR REGULATIONS? Book Talk & Signing with Thomas P. Krupica Sr.  The author is a retired educator of 33 years from Marshall County Schools. This new book is the result of life-long interest in and extensive research on the Titanic. Limited number of books will be available for sale.
April 12, 2023 – Wednesday – 6 pm After-Hours at Benwood-McMechen Library!  PLACES, PEOPLE AND POETRY: A READING WITH MARC HARSHMAN West Virginia's Poet Laureate will read an assortment of poems highlighting the value of place and people in his own work and the work of his peers. Among the other poets whose work he'll be sharing: his predecessor West Virginia poet laureates Louise McNeill and Irene McKinney; plus Jeff Worley, Frank X. Walker, and Marshall County's own Carrie Connors and Jake Strautmann. Marc Harshman's newest collection is Dark Hills of Home – it and a selection of his other poetry titles and children's books will be available for sale and signing At Benwood-McMechen Library.
April 18, 2023 – Tuesday – 6:30 pm FILM SHOWING: A Man Called Otto. PG-13, 126 min., 2022. Space limited. Downstairs meeting room.
April 24, 2023   Monday 6 pm HISTORY ALIVE! Charles Schulz  Performed by James Froemel. The cartoonist best known for creating the beloved Peanuts comic strip, featuring Charlie Brown, Snoopy and the gang will share a glimpse at his life. Chautauqua-style storytelling performance aimed at adults and older students.
April 25, 2023 – Tuesday – 6 pm FILM SHOWING: The Fabelmans. PG-13, 151 min., 2022. Space limited. Downstairs meeting room.
To Be Announced – At Grand Vue Park Aerial Adventure Park Shelter 1 – BLAZING STORIES Storytelling performed by Rich Knoblich and Judi Tarowsky – Family fare around the blazing hearth!
EXTRA ACTIVITIES

Book Clubs – Contact the Library to find out what Book Club gatherings are scheduled.

Watercolor Classes – Contact the Library to find out if there's room for a new adult student. Classes usually meet on Tuesday afternoons and are conducted by Gussie Smith. Pre-registration is required.

Trivia Questions
For Children
The Summer Reading Program – Along with having special events, the SRP lets kids track the books they are reading and earn rewards. It is aimed at Pre-Schoolers thru 6th Grade. Sign up at the Library. The theme for SRP in 2023 is: "All Together Now."
April 27, 2023 – Thursday – 5:30 pm PUPPET SHOW: A BEE C'S DEE presented by the Pittsburgh Puppet Works. Fun, silly, musical puppet show inspiring kids to catch the reading "bug." Aimed at preschoolers to age 8.
STORY TIMES

Pre-school Story Times are scheduled during the school year, usually at least one session a week. Pre-registration is strongly encouraged. Starting with September 15, 2022, Story Time for Preschoolers and Toddlers will be on Thursdays at 11 am.

HOMESCHOOLING PROGRAM

Contact the library for details about the Happy Home Schoolers meetings and Game Day.

AFTERSCHOOL ACTIVITIES

Assorted board games are available.
All events are Free and Open to the Public unless otherwise noted. See individual events for specific audience levels, space limits or registration requirements and related details. Some programs may be Virtual (attended online) or may be Off-Site (attended in-person but at a location outside the library). Please contact the library with questions or for more details.
Thanks to officials and agencies of Moundsville, Marshall County, and the state of West Virginia. Thanks to our many supporters and community donors, including The Evan G. Roberts Trust through Truist Bank, and The Robert Baker Family. And special thanks to our patrons, participants and presenters.
Please check the Library's Facebook Page for the most current info and updates about programming, events, services and special announcements.